Explore Our Range Of Laminate Flooring in Birmingham
We are a specialist supplier and installer of laminate and wood flooring in Birmingham and across the West Midlands. With over 500 laminate options available and a choice of engineered and solid real wood floors… we won't be beaten on choice, quality, or price!
While laminate flooring is our main passion, we also stock a large range of accessories, carpets and luxury vinyl tiles to make sure you have everything you need to get that perfect finish for your floor!
We are a Quick Step main dealer & stockist, in addition to the many other well known, high-quality brands at our Birmingham store.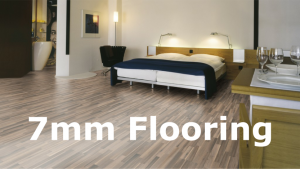 Easy to install and affordable, our stylish 7mm laminate design click floors will transform your home with a modern flourish.
---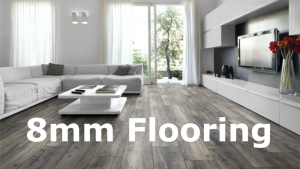 Great for commercial or domestic use and available in contemporary and traditional designs to suit your decor, our 8mm laminate flooring options look the part without breaking the bank!
---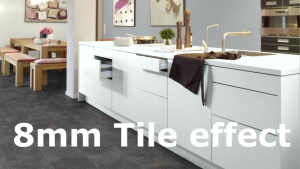 On trend and on budget, our stunning tile and stone effect floors are quick to install, easy to clean and radiate modern style. No glue or grout required!
---
Our 10mm laminate flooring looks the part, is easy to install and durable. Available in a wide range of beautiful, natural designs in a realistic narrow width plank.
---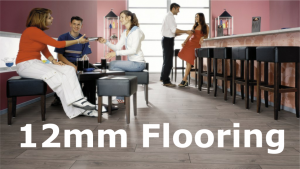 The tough guy of laminate flooring, our heavy duty 12mm designs look the part in even the most demanding of applicatins, whether domestic or commercial.
---
Laminate Flooring In Birmingham and the West Midlands
Laminate flooring comes in an enormous variety of colours and styles and is suitable for nearly any application from spare bedrooms, living rooms and kitchens to shops and offices. And with easy-click glueless fitting systems featuring in many designs, fitting your laminate couldn't be simpler!
Since it's beginnings in the 1970's, laminate flooring has come a long way in terms of realism and durability, with new advances being made all the time.
Laminate floors are now available in fully waterproof versions, with extra long ultra realistic boards making them virtually indistinguishable from real wood with all the benefits of laminate. And fully commercial grade laminate floors for heavy traffic areas, can go the distance while looking the part!
Fitting Laminate Flooring in Birmingham
Whichever type of laminate flooring in Birmingham you opt for to cover your interior floors, we would strongly advise getting the room space professionally measured first. In doing this, you can be assured that you are only paying for exactly the right quantity to cover the surface area of your rooms.
To accompany accurate measuring, getting a skilled fitting team to carry out the installation ensures no waste and a high quality finish.
Value Carpets & Flooring offer an expert measuring and fitting service for laminate flooring in Birmingham. Having flooring fitted correctly by experienced professionals means that products last for as long as they were designed to and are finished to a high standard –  giving your home or business the all-important "wow factor".
Value Carpets and Flooring are experts in all aspects of laminate flooring in Birmingham and The West Midlands. And with so much choice to offer, you can be sure to find the perfect flooring solution for your home or work space. To discuss your requirements and get a quote for laminate flooring in Birmingham, please contact us today!

What Is Laminate Flooring?
Laminate flooring is a synthetic floor covering system where multiple layers are fused together in a high heat and direct pressure lamination process. Usually consisting of four composite layers, when combined they deliver a flooring solution that is strong, easy to install, and gives the appearance of wood, stone or many other designs and colour schemes.
How Are Laminate Floors Made?
A typical cross section of a laminate floor plank will show:
1. The top sheet which we walk directly upon is known as the wear or overlay layer. Acting as a transparent shield, it provides protection against everyday minor wear caused by pets, shoes, furniture and vacuum cleaners. It also provides a satisfying sheen to the surface.
2. The image or decorative layer beneath this is what gives a laminate floor its aesthetics. A printed layer of photographic quality which accurately represents a wide range of wood, stone or marble flooring. Today's technology enables a multitude of colours, patterns and images to be incorporated into the laminate flooring.
3. The core layer is where the section of flooring gets its strength. Typically high density fibre board (HDF), the wood fibres are combined with resin and fused under pressure to make a very strong board.
4. Beneath this another backing layer which seals the underside of the high density fibre board.
All these layers are fused together in a press at high heat and with intense pressure processing. DPL is the most typical fusing method used to manufacture residential laminate flooring.