Here at Value Carpets, we often have customers asking us questions about our range of carpets. This is why we have put together this comprehensive list of our most frequently asked questions about carpets.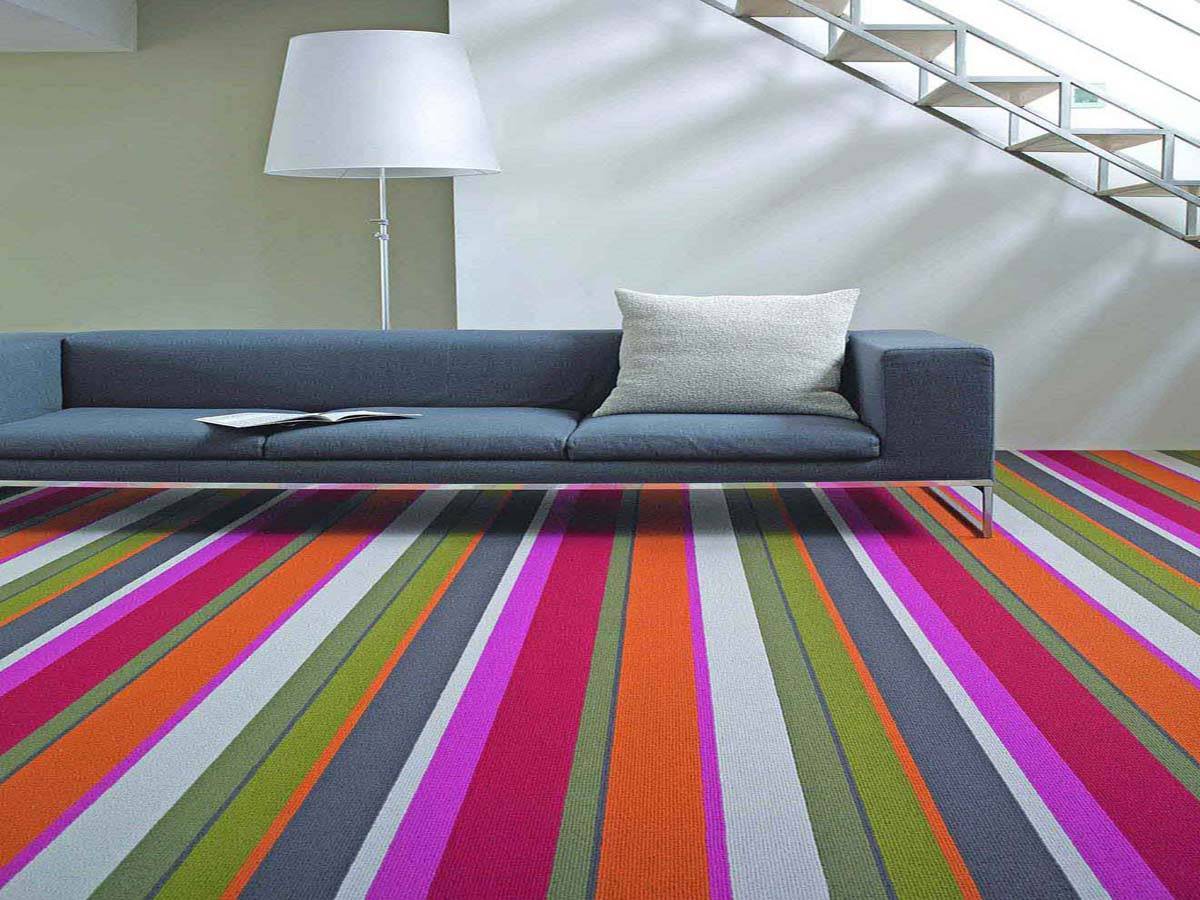 What are the Different Types of Carpet Fibres?
Here are the three main types of carpet fibres –
Wool – Wool is extremely resilient to soiling, stains and flammability plus they are long-lasting, easy to maintain and will provide natural insulation in winter. A lot of wool carpets are made using manmade fibres which add increased durability and strength.
Polypropylene – Ideal for busy households, polypropylene carpets has great stain-resistant properties plus it is cleanable with a diluted bleach solution. This hardwearing manmade carpet offers resistance to fading and is affordable.
Nylon/Polyamide – This hard-wearing synthetic fibre has a longer-lasting appearance and is usually used for bold colours.
Why Does the Colour of Carpet Look Different in Homes?
Lighting can change your perception of carpet colour which makes it look like certain areas are lighter or darker than others. The lighting environment in a carpet retail store and your home will be different, which is why often recommend customers take a sample of the carpet home before making a final decision. When in use the pressure on carpet pile causes the pile to lie in different directions which creates the effect of 'shading'. This shading is a common characteristic of cut-pile carpets which could affect its appearance, although it has no detrimental effect on the carpet's performance.
Can I Hoover My New Carpet?
Value Carpets would recommend hoovering your new carpet on a daily basis after it is installed. The first time you hoover it, only hoover a small area at a time and check your hoover bag regularly, as there will be a lot of fibre collected initially after it is fitted. You may need to change the bag or empty the hoover a few times as failure to do so could damage your appliance.
Straight pile carpets need to be hoovered with an upright cleaner with beater bar as this will remove fibres more effectively. Most loop pile carpets can only be hoovered with a suction cleaner. Some loops can have pilling on the surface of the wool loops that won't come off with the suction hoover. It could be necessary to crop these at the top of the loops to remove them, but do not cut the loops. Some deep pile carpets are tricky to hoover with a strong suction cleaner, so if possible use a less powerful hoover regularly.
Is Carpet a Practical Choice for Bathrooms?
Using carpet for a bathroom comes down to your own personal preference. If you do decide to use carpet in your bathroom then we would recommend have one designed specifically to suit your requirements. One unique feature for bathroom carpets is adding waterproofing backing which makes it more resistant to water and will avoid damage to your subfloor.
When Do I Need to Replace Carpet?
Maintenance of your carpet will extend its life, however, if it endures high levels of footfall it will need replacing at some point. Some common signs that your carpet needs replacing are as follows –
Wear and Tear
Stains
Uneven and wrinkling
Increase in allergy symptoms
How Do I Measure My Stairs for Carpet?
Preparation is vital when measuring the area of flooring needed for stairs, including measuring the height and depth of each stair to give you the length before multiplying by the width. We would recommend measuring up twice and remember to add an extra 10% for waste and margin of error as staircases can be tricky.
What Carpet is Best for Heavy Traffic?
You need to consider the thickness, resilience and material of the carpet before purchasing. For heavy traffic areas choose darker coloured carpets. Having a carpet made from Polypropylene, Polyamide and Wool are safe choices as they are super hard wearing and durable.
Underlay should also be considered as a good quality underlay could prolong the life of your carpet plus it will ensure even wear.
If I Can See Footprints On My Carpet, Is It Faulty?
If the pile of the carpet has been disturbed your carpet may show footprints or compression marks. Carpets that have a deep pile will inevitably bend during use with the colour having a different appearance on the side to that seen end on.
During use, the pile of the carpet will be randomly disturbed. Light and dark patches will be visible, depending on the angle of the pile relating to where you are situated within the room.
What Does the Fitting Process Involve?
Value Carpets' highly experienced fitters promise the perfect finish which ensures all doors open freely and the edges care completely once the flooring is laid. The fitting process includes the following –
Moving furniture out of the room
Uplifting and disposing of or recycling your old flooring
Prepare the subfloor using either latex screed or plywood
Installing your brand new carpet
Need More Information? Get in Touch Now
If you have any further questions about our range of carpets, please do not hesitate to contact us today or come and pay one of our showrooms in Cannock or Birmingham a visit.
Value Carpets also offer the widest range of laminate flooring, real wood flooring and luxury vinyl tiles for customers across the region. To get a better idea of our previous work you can also read our Testimonials section.