Value Carpets & Flooring supply a vast choice of floor options from selected brands. Whether you are looking for laminate flooring, solid wood, engineered wood, carpets or LVT tiling, we have sourced the best brands with outstanding products brought to you at the best prices. Discover more about our brands and flooring manufacturers: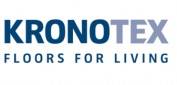 Kronotex – Floors for Living
Kronotex is a specialist brand of laminate flooring from the Swiss Krono Group. Combining Swiss precision with German manufacturing you get an exceptional quality product which is suitable for the home and the workplace. Offering a diversity of styling, you can create an interior with virtually no limits to your creativity whether you prefer a natural oak effect, a stone look, vibrant colours, in matt or gloss finishes. Consisting of about 90% wood, Kronotex laminate floors have an outstanding environmental footprint.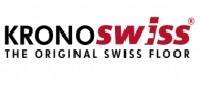 KronoSwiss – The original Swiss Floor
The Swiss have a reputation for precision, accuracy and quality, and KronoSwiss apply this to their flooring products backed with a strong heritage. Founded in 1966, the Swiss Krono Group is now one of the world's leading manufacturers of wood-based materials for all aspects of architecture. From complete buildings to individual elements like floors. Whether you require laminate flooring in elegant wood styles, or one of their many engineered wooden floors, or solid wood. They take a holistic approach by adopting stringent quality standards at selection, manufacture and supply to ensure a high quality flooring product which focuses on resource efficiency, sustainability and quality.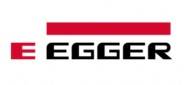 Egger
Founded in 1961 by Fritz Egger Snr in the Austrian Tyrol region. The company has since grown and developed a multitude of wood based products including laminate flooring and engineered wood flooring technologies. Now with an international presence, Egger have two plants based in the UK, one in Hexham in Northumberland and another in Barony East Ayrshire. Their flooring products can be found in both domestic and business environments.
From classic planks to decorative and textural surfaces; their innovative and high quality flooring creates a stylish indoor base. Through a large assortment of laminate, comfort and designed floors, all offering quick installation, durability, and easy cleaning while being environmentally friendly.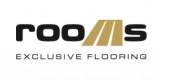 Rooms Exclusive Flooring
Rooms Exclusive Flooring is made in Germany, so you can rely upon a high quality construction and precision engineering for their laminate flooring. Available in three distinct style groups; Penthouse, Loft, Suite, and Studio. All laminate flooring products offer technologically advanced construction coupled with attention to detail, making the styling and grain structure look and feel like real wood.
They are committed to environmental management and ecological efficiency. Each product leaving the factory must combine excellent value for money and be ecologically sound during the whole of its life cycle. Products are independently verified and registered in the Environmental Product Declaration which is an ISO 14025.

Falquon – Exclusive Surfaces
Founded in 1992, Falquon produce precision made flooring from their production facility in Pritzwalk in north east Germany. Suitable for domestic and commercial purposes, they are also known for their niche products like digitally printed flooring. Utilising the latest technology they now print 2,000 square metres (the equivalent of more than 10,000 Colorita tiles, for example) a week at peak times. Their range of laminate flooring covers many styles, colours and themes from high gloss finish to replicated stone. The ranges are available as direct pressure laminate (DPL) and laminate in non-standard dimensions. Considered a new generation of flooring, the mineral based and formaldehyde free surfacing is available with an easy to install click-system and footstep sound isolation technology.

Balterio – For Everyday Life
Balterio was founded in 2001, combining the expertise of Baltagroup, the 2nd largest European floorcovering producer, and Spanogroup, a world leader in wood based panel solutions. Renowned for outstanding quality, all their laminate flooring is AC4 class 32 which is suitable for heavy residential and medium commercial usage. You will have peace of mind from the long lasting warranties on their floors; 25 years for residential and 10 years wet warranty on waterproof floors (subject to terms and conditions). Balterio laminate floors carry the PEFC label and European Ecolabel. This is a guarantee of responsible forestry management, product durability and environmental care through sustainable production process.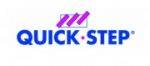 Quick Step
Quick-Step produces high-quality vinyl, hardwood flooring and laminate flooring. A brand of UNILIN's flooring division, Quick-Step products have been manufactured and distributed from their extensive plant in Wielsbeke in Belgium since 1990, although the parent company has a strong heritage dated back a further 30 years. They have made many developments and innovations including the invention of "Uniclic". A method of clicking planks together without the need for glue is their globally patented click system which revolutionised laminate flooring and made installation more efficient. In 2009 this was improved again with the "Uniclic Multifit" slide and click system. Quick-Step have developed flooring for every room in your house including those prone to being damp and prone to spillages like a bathroom or kitchen.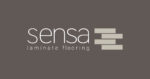 Sensa Flooring
Sensa Flooring is renowned for its strength, which makes it the perfect contender for both commercial and domestic spaces because of its solid underfoot stability and emphasis on authentic style. The Sensa collection features a whole heap of lifelike surface finishes and wood-effect designs, helping you to bring the outdoors indoors.

Kaindl
Kaindl laminated flooring is robust and authentic and has all the characteristics of 'real' wood flooring. Floors from the 'Classic Touch', 'Natural Touch' or 'Easy Touch' product groups will offer you the same opportunity. They also offer extraordinary decors, palpably authentic surfaces plus a wide range of decor patterns.